What and for whom
An SOS-SCC diploma shows that you have basic knowledge of safety, health and the environment and that you can apply this knowledge. In this way, you increase both your own safety and that of the people you manage. You are familiar with laws and regulations, can recognise dangerous situations and actions and know how to prevent them. You are also a fully-fledged point of contact for clients, management and employees. In short: with SOS-SCC you show that you know what is expected of you.
SOS-SCC deals with the same subjects as B-SCC, but from the point of view of the operational manager. Compared to B-SCC, SOS-SCC requires more knowledge in certain areas. This knowledge is also more application-oriented. Not only do you need to know what safe behaviour is, but you also need to know how to encourage it. And you need to know not only when to use personal protective equipment, but also which equipment to use and how to use it.
SOS-SCC is intended for operational managers and freelancers who work as subcontractors for an SCC-certified company. This includes both permanent and temporary employees.
Are you a freelancer who hires yourself out as a temporary employee (with a best-efforts obligation)? Then you do not necessarily need SOS-SCC: in principle, B-SCC is sufficient. Are you an intermediary or manager at a temporary employment agency? Then you should have SIS-SCT rather than SOS-SCC.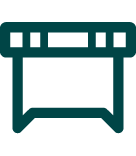 4. Undertaking challenging work
because you are capable of tackling these challenges
Think in terms of risk

"For me, safety is when my colleagues and I return home as healthy as when we started work. I am alert to the safety of my colleagues, think about how I can work safely and make sure that I do not take unnecessary risks. In short: think in terms of risks, that makes the work safer for all of us."

Michael Herfst, Steigerbouw van der Panne Rotterdam
In practice
If you have an SOS-SCC diploma, your employer or client can expect you to ensure that you and your colleagues work safely, that you are alert to risks and that you will take action to manage these risks.
Validity
Your SOS-SCC diploma is valid for ten years. After that, you will have to re-sit the examination. You need to keep track of this yourself. You can check the period of validity of your diploma in the Central Diploma Register (in Dutch). Your diploma is only valid if it is registered in the Central Diploma Register.
Exemption
Do you already have a diploma in Intermediate or Higher safety management? Then you are exempted for SOS-SCC.
SOS-SCC and other countries
Belgium
The Netherlands and Belgium have a long tradition of cooperation in the field of Safety, Health and Environment Checklist Contractors (SCC). As a result, Belgium now uses exactly the same system as the Netherlands. Dutch and Belgian SCC diplomas (including SOS-SCC) are therefore equivalent and valid in both countries.
France
You can work with your SOS-SCC diploma in France on the condition that you start working there under the authority of a VCA Petrochemicals-certified company. Also, your diploma cannot be older than four years. If your diploma is older than four years, you must first take exam again before you can work in France.
Germany and Austria
You can often work with your SOS-SCC diploma in Germany and Austria. This is ultimately at the discretion of your client. Conversely, in principle the German and Austrian variants of SOS-SCC are also accepted here, again at the discretion of the client.
Other countries
Other countries do not (as yet) use safety systems comparable to SCC. In principle, your diploma is not valid there, just as SOS-SCC variants from other countries are not valid in the Netherlands.
Costs
The cost of the SOS-SCC diploma depends on several factors. Are you taking a training course or are you only sitting examinations? What kind of training course or examination is it? Did you pass the examination the first time or did you have to re-sit the examination?
Taking a training course
A SOS-SCC training course, including the examination, costs about 225 Euros per day. There are one-day and multi-day training courses. One-day courses are particularly suitable for people who already have a great deal of practical experience. Multi-day courses offer more time to practice and let the material to sink in. A comprehensive SOS-SCC training course takes three days. Longer courses are suitable for people with little experience, who are not yet familiar with working in the Netherlands or who have difficulty learning, reading or writing. There are also courses in a language other than Dutch, the costs of which may vary from one language to another.
You only take the examination
A separate SOS-SCC examination costs about 70 to 100 Euros. This may include a free resit examination. A reading examination or an examination in another language costs about 20 to 50 Euros more.
The amounts mentioned are only an indication. Do you want to know exactly what is possible and what it costs? Then ask your trainer or examination centre. They will be happy to tell you more.